Welcome to Cave Creek Pool Patio & Landscape Design
Swimming Pool Builders in Cave Creek
DESIGN. REMODEL. CONSTRUCTION
Start your project Today!
BEST SWIMMING POOL BUILDERS IN CAVE CREEK
Welcome to Cave Creek Pool Patio & Landscape Design Company, the one stop solution for the best pool builders in Cave Creek, Arizona. We stand out as the distinguished Cave Creek pool builders, delivering intricate swimming pool designs, impeccable pool installation in Cave Creek, and reviving your aquatic zones with our top-tier remodeling services. With a profound history in the industry and an eye for innovation, our adept pool builders in Cave Creek are passionate about transforming your outdoor space into a luxurious sanctuary.
At Cave Creek Pool Patio & Landscape Design, we present an extensive array of services, meeting every requirement for your swimming pool project. We are with you every step of the way, starting from the conceptualization of your dream pool design with our imaginative team, right through to the meticulous pool construction process in Cave Creek, always upholding the pinnacle of quality. Moreover, our pool remodeling service in Cave Creek breathes new life into your existing pool area, making us the comprehensive solution for outdoor revamps.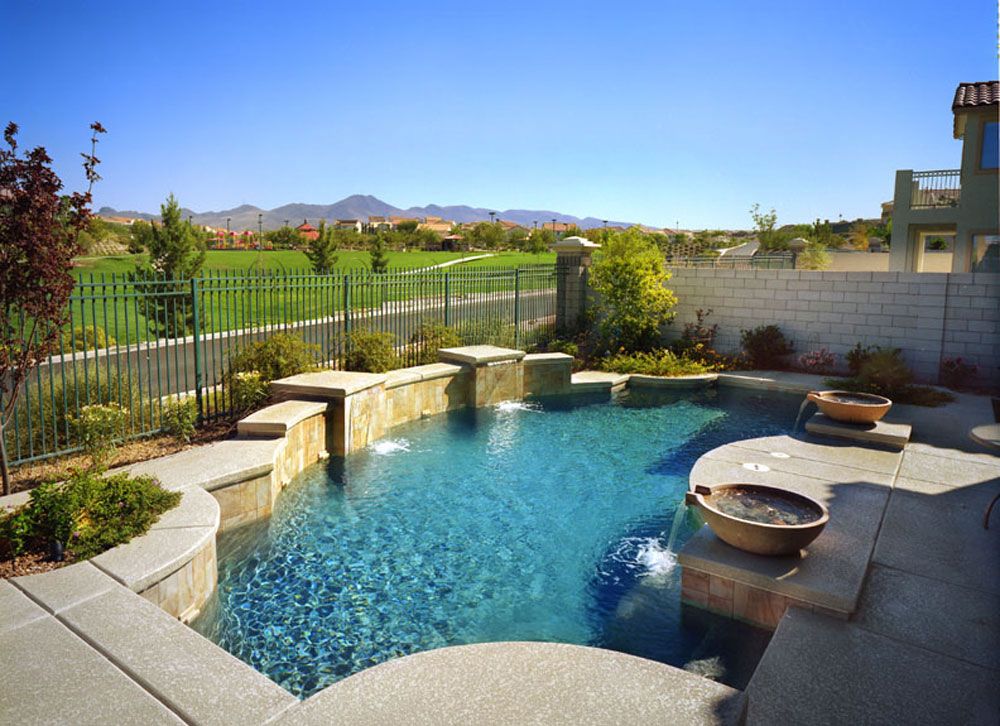 OUR POOL BUILDING SERVICES IN CAVE CREEK
Cave Creek Pool Patio & Landscape Design takes immense pride in offering a holistic swimming pool and outdoor space solution. We provide unparalleled pool building services in Cave Creek. Our unwavering commitment to excellence, avant-garde designs, and unmatched craftsmanship earmarks us as your reliable Cave Creek pool building company, ready to make your dream pool a tangible reality.
Custom Pool Design:
Custom Pool design in Cave Creek is a testament to our core expertise in crafting bespoke pools. Engaging closely with you, we understand your aspirations, tastes, and lifestyle. We acknowledge the uniqueness of every backyard and your individualized needs. Hence, our proficient team conceives a blueprint for your personalized pool that mirrors your dream.
Pool Building:
When it comes to pool construction in Cave Creek, we are unparalleled. As the seasoned pool builders in Cave Creek, we strictly adhere to the industry benchmarks when shaping your pools. Our meticulous team ensures every nuance is handled during your dream pool's creation. Trust our expert builders for a smooth and proficient pool construction journey.
Pool Remodeling:
Are you desiring a fresh look for your current pool? Cave Creek Pool Patio & Landscape Design introduces exemplary pool remodeling Cave Creek services. Offering a total transformation for your pool, we give it a fresh facade. Collaborating closely with you and respecting your design preferences, we craft an upgraded pool blueprint that mirrors your aspirations. Why settle for a dated pool look when we can refashion it into your dream haven?
Pool Maintenance:
Beyond designing and crafting pools in Cave Creek, we also furnish pool maintenance services, ensuring your aquatic space remains impeccable over the years. Our exhaustive maintenance offerings extend your pool's durability and maintain its pristine condition. Cave Creek Pool Patio & Landscape Design is your one-stop solution from evaluating equipment to thorough cleaning.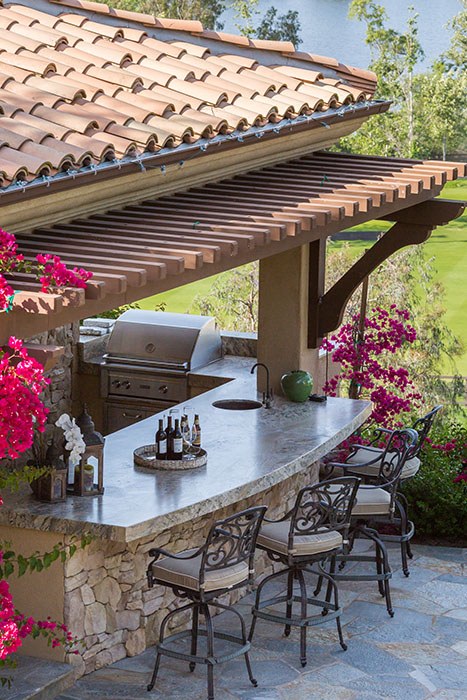 DIVERSE POOL DESIGNS WE OFFER IN CAVE CREEK: ELEVATE YOUR OUTDOOR SPACE
At Cave Creek Pool Patio & Landscape Design, we're thrilled to provide a wide range of popular pool designs that will transform your backyard into a captivating retreat. Our skilled Cave Creek Pool builders use their significant knowledge to construct a diverse range of pool designs, each tailored to your own requirements, removing the need for generic pool patterns.
Acrylic Pool Designs:
With Cave Creek Pool Patio & Landscape Design, experience the avant-garde acrylic pool designs ideal for enthusiasts of contemporary and chic aesthetics. Equipped with clear acrylic panels, these pools provide an immersive under-the-water perspective, pushing the boundaries of pool experiences. Dive into the next-gen pool design with our exclusive acrylic options at Cave Creek Pool Patio & Landscape Design.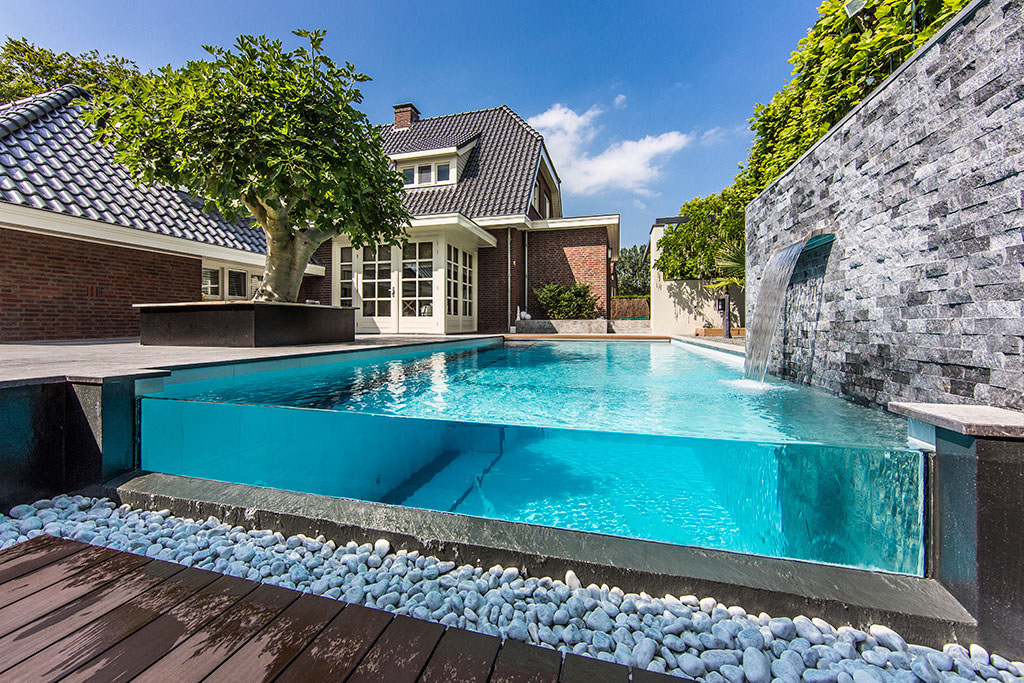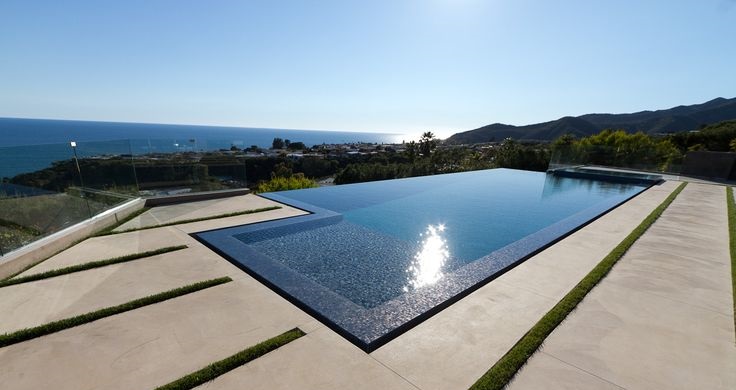 Infinity Pools:
Embodying sophistication and charm, our Infinity pool building services in Cave Creek curate pools that organically meld with your surroundings. Trust our adept pool builders in Cave Creek to design a pool that ensures visual continuity, offering the illusion of infinity, and crafting a ceaseless haven of peace for you.
Lap Pools:
Through our Lap pool building services in Cave Creek, we cater to those seeking fitness and leisure. Whether you yearn for a specialized zone for rigorous swims or a serene space for relaxation within your abode, a lap pool could be your perfect match. Fusing practicality with visual allure, our lap pools cater to fitness lovers.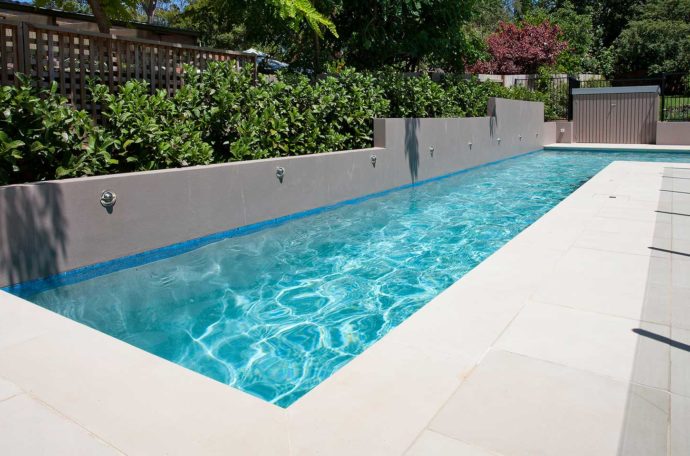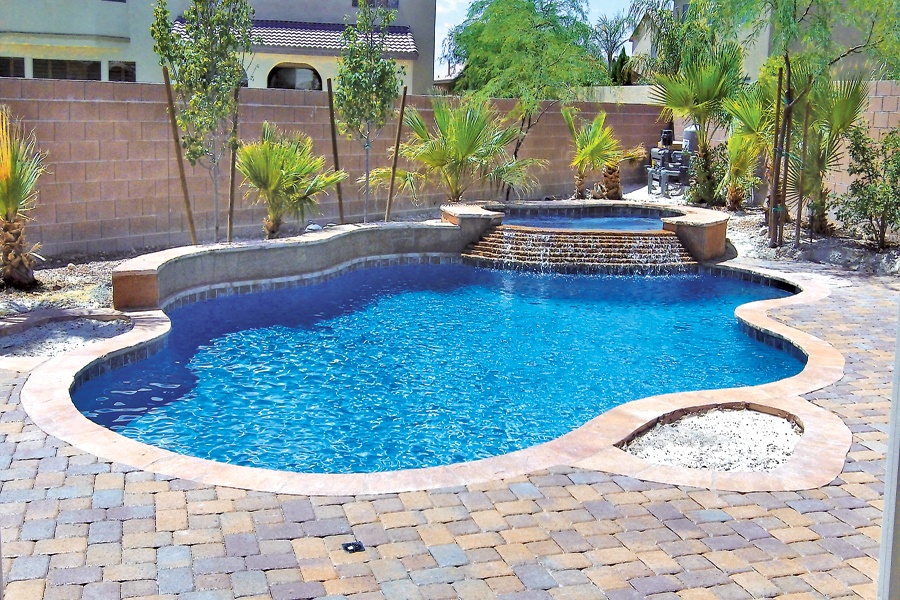 Inground Pools:
Cave Creek Pool Patio & Landscape Design boasts classic inground pool designs that exude grace and timelessness. Seamlessly blending with your surroundings, these inground pools provide a sophisticated extension to your open-air space. Revel in craftsmanship and quality with our inground offerings in Cave Creek.
Above-Ground Pools:
For those eyeing cost-effective aquatic solutions, our above-ground pool services in Cave Creek are adaptable and affordable. Dive into economical luxury without sacrificing excellence with our above-ground options in Cave Creek.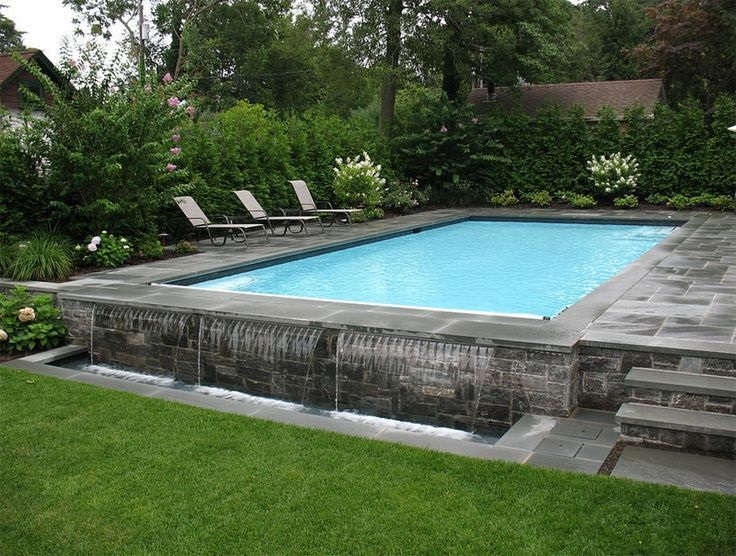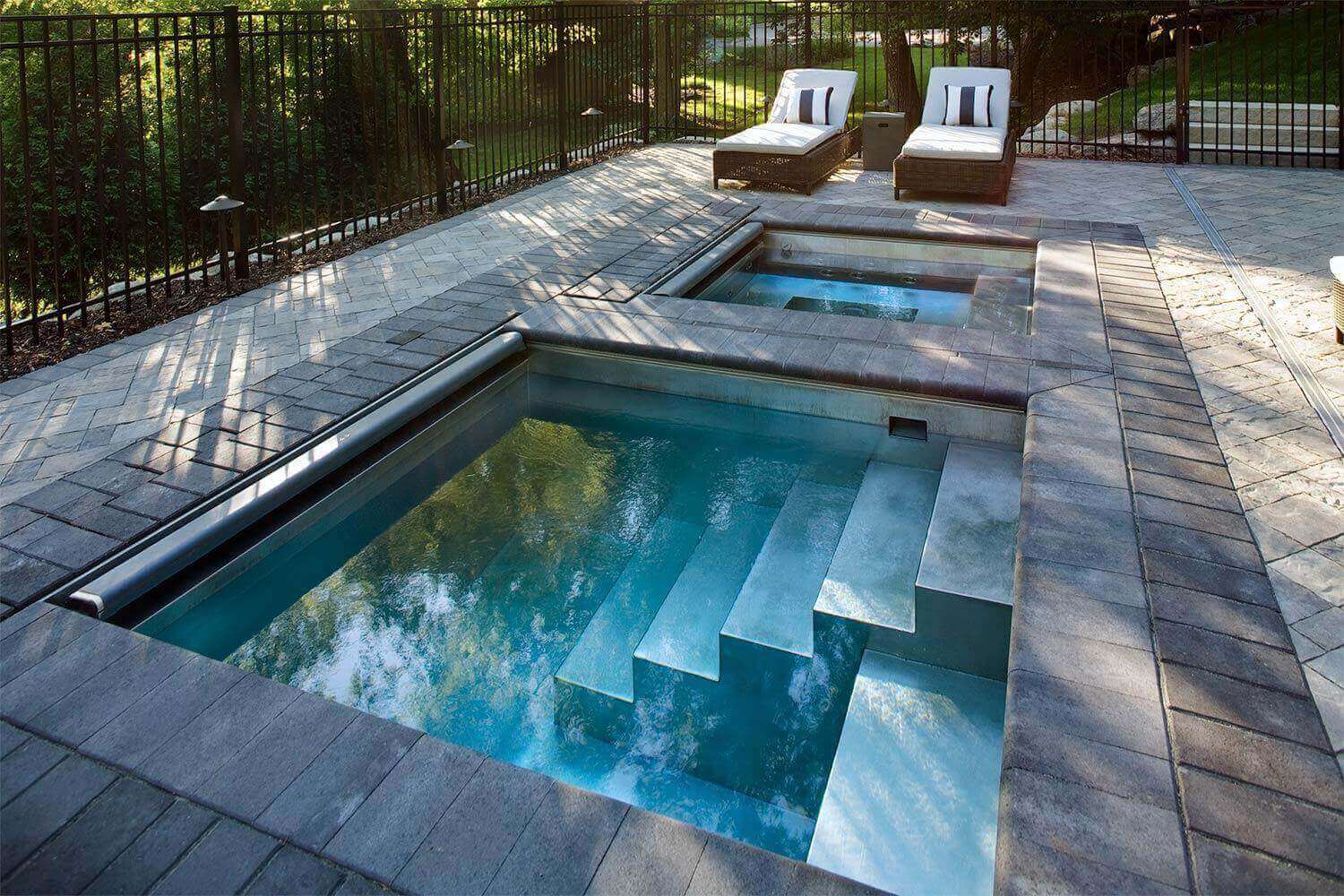 Plunge Pools:
We proudly present plunge pool designs for Cave Creek residents with spatial constraints. Perfect for a swift dip or relaxation, these compact pools are elegant in limited space, always upholding supreme standards.
Custom Pool Designs Based on Customer Requests:
At Cave Creek Pool Patio & Landscape Design, we prioritize your dreams. Beyond our popular portfolio, we curate custom pool designs aligning with your preferences, yard specifications, and way of life. Our designers in Cave Creek collaborate seamlessly with you, converting your concepts into a stunning reality, and meticulously crafting the pool you've always imagined.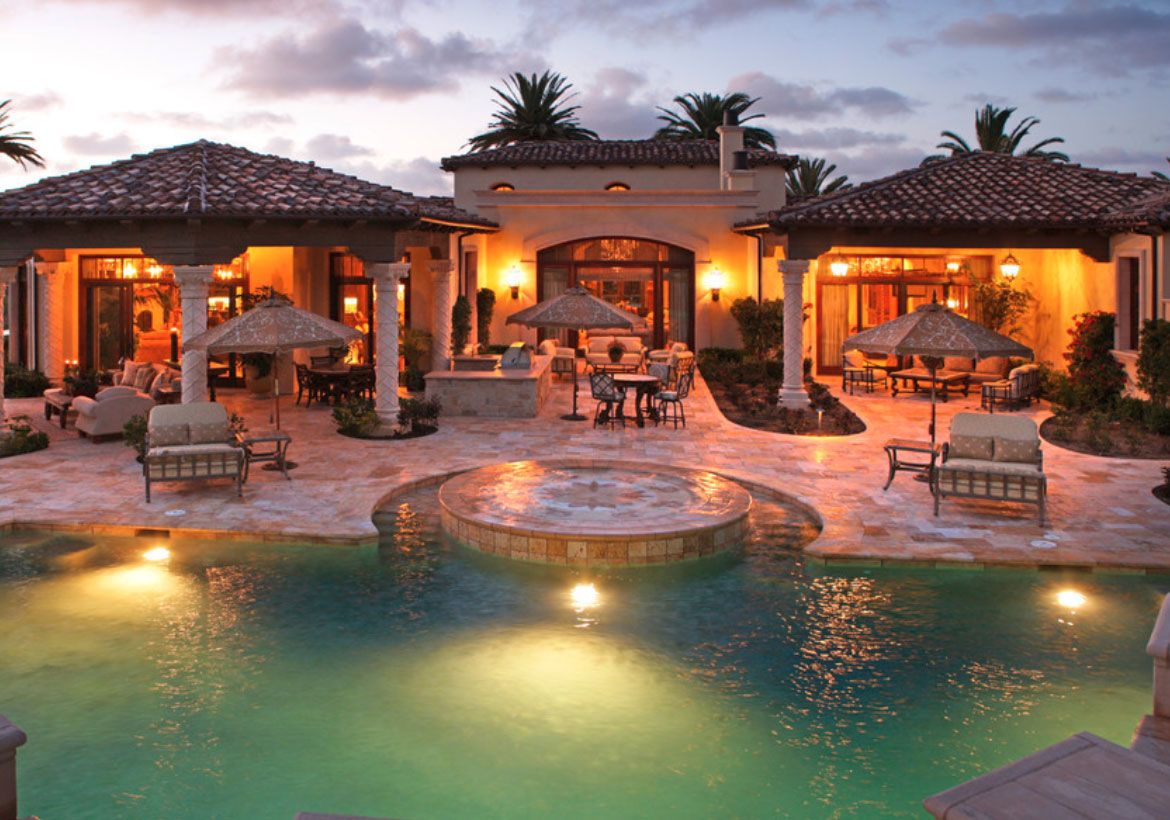 LETS CREATE YOUR DREAM POOL IN YOUR BACKYARD
Unleash Your Backyard Oasis – Enjoy The Ultimate Pool Experience With Our Top-tier Pool Design, Building, and Remodeling Services in Cave Creek. Dive into Your Dreams Now!
OUR RECENT CUSTOM POOL BUILDING PROJECTS
WHY CHOOSE CAVE CREEK POOL PATIO & LANDSCAPE DESIGN FOR YOUR POOL PROJECT?
Cave Creek Pool Patio & Landscape Design is synonymous with premium quality and unparalleled customer engagement. By selecting us, you unlock a treasure trove of know-how. Our exceptional custom pool design services promise an awe-inspiring pool that magnifies your backyard's charm. From the initial idea to the final touch, we work hand-in-hand with our clients, curating custom solutions that resonate with your vision and positioning us as the paramount swimming pool contractor in Cave Creek.
Promising a pool that stands the test of time, we offer a 360-degree solution for all your requirements, from pool design Cave Creek to meticulous construction and care. Ensuring customer delight is at our core, and we push boundaries to exceed your anticipations, infusing each endeavor with creativity and innovation. As a trusted local Cave Creek pool-building company, our insights into Cave Creek's climate and rules promise a smooth ride for you. Rely on us for consistent excellence, timely project fruition, and swift customer support. Dive into the world of superior pool design and crafting with Cave Creek Pool Patio & Landscape Design – touch base now to embark on your aquatic adventure.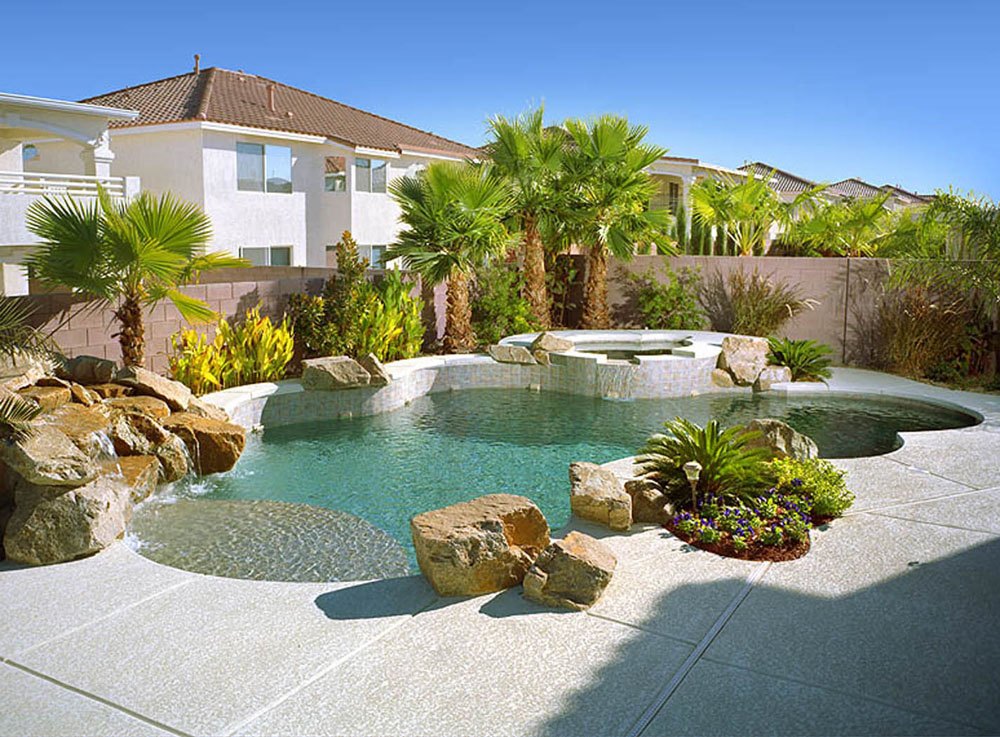 They completed a backyard patio paver project. They were professional, responsive, and fast. Even with some rain during the middle of the project they still completed everything ahead of schedule. Most importantly, the work they did looks great.
They stopped when my mother in laws van died and jumped it off. He then proceeded to follow me home, and made sure we made it home. Great guy and assume great company as well. Thanks again!
They has just the right combination of technical expertise, design sensibility and client management skills. His crew was professional, reliable and completed the job on time and on budget. Scottsdale is a Class A operation that I can give a 5 Star recommendation!
Now adays pool and landscape design one of the most important thing in house. i was very confused, which company i hire for this work.. i just google it and then Scottsdale Pool Patio & Landscape Design i select for work. i must say this company know everything how to deliver perfect work to his client.. highly recommended
Michael Anthony
2020-10-23
Outstanding customer service, beautiful and personalized design...we LOVE our pool! Charles and Chris were extremely patient and hands on, in both the design and on-site location. Then any warranty questions we had Scottsdale Pool Patio & Landscape Design were AMAZING!!! Highly Recommend.
Local Ingenuity
2020-09-29
Great creativity in their design ideas and incredible patience while my wife and I made up our minds. Project completed on time and exceeded expectations. Highly Recommend
REVAMP YOUR OUTDOOR EXPERIENCE WITH A POOL
Let the maestros at Cave Creek Pool Patio & Landscape Design bring your dream pool to life, tailored to your distinct preferences and way of life. Postpone no more – embark on your journey towards the quintessential pool today! Hit the "Call Now" button to engage with our pool-building mavens in Cave Creek and initiate your pool endeavor. Let us augment your alfresco living experience with a mesmerizing and tailored pool destined to be your dwelling's showpiece for decades ahead. Connect with us promptly!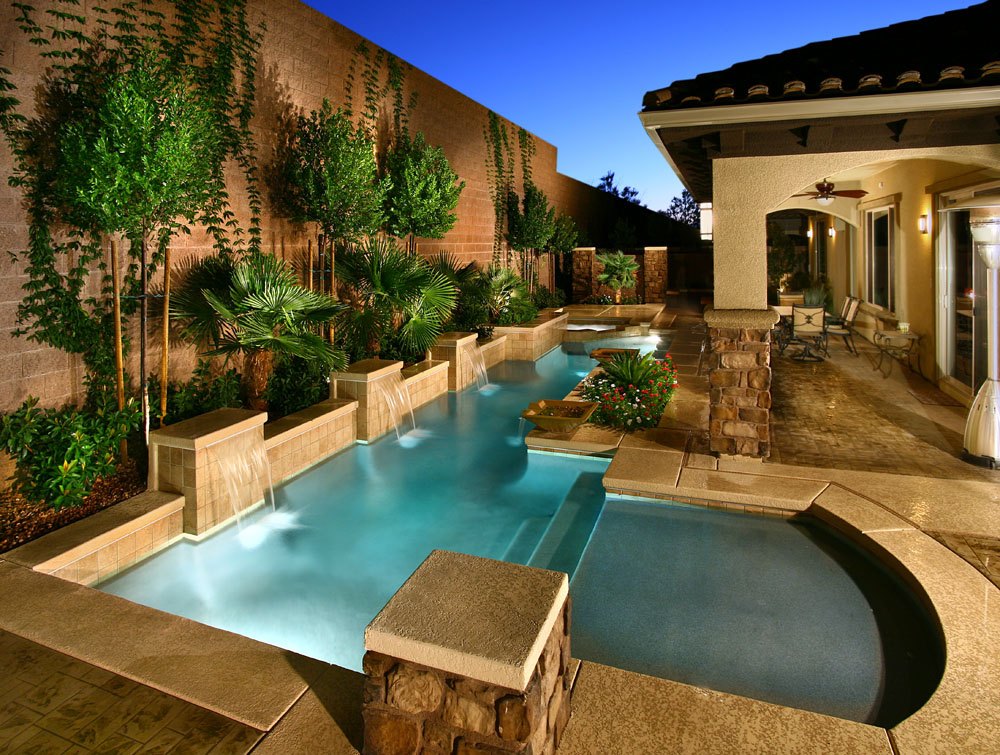 CONTACT DETAILS
If you have any questions or inquiries, please contact us at the following details or fill in our online inquiry form.
Cave Creek Pool Patio & Landscape Design
Phone
602-491-2238
Postal Address
17646 N Cave Creek Rd, Phoenix, AZ 85032, United States