Welcome to Cave Creek Pool Patio & Landscape Design
Outdoor Living Space Building
and Remodeling
DESIGN. REMODEL. CONSTRUCTION
Start your project Today!
OUTDOOR LIVING SPACE CONTRACTORS IN CAVE CREEK
Welcome to Cave Creek Pool Patio & Landscape Design, the best outdoor remodeling contractor in Cave Creek. We are dedicated to providing top-notch outdoor living space construction, remodeling, and design services across Cave Creek and neighboring areas. Our unparalleled expertise and innovative perspective on outdoor living space design set us apart as the ultimate choice for converting your outdoor setting into a calming and breathtaking oasis.
At Cave Creek Pool Patio & Landscape Design, we deliver a broad range of services to fulfill your outdoor living space aspirations. From the very beginning stage, where our committed team of outdoor remodeling contractors engage with your dream, to the careful construction phase, adhering to lofty quality standards, we deliver renovation services to revive and freshen up your existing outdoor setting. Consider us your complete solution for all outdoor remodeling projects.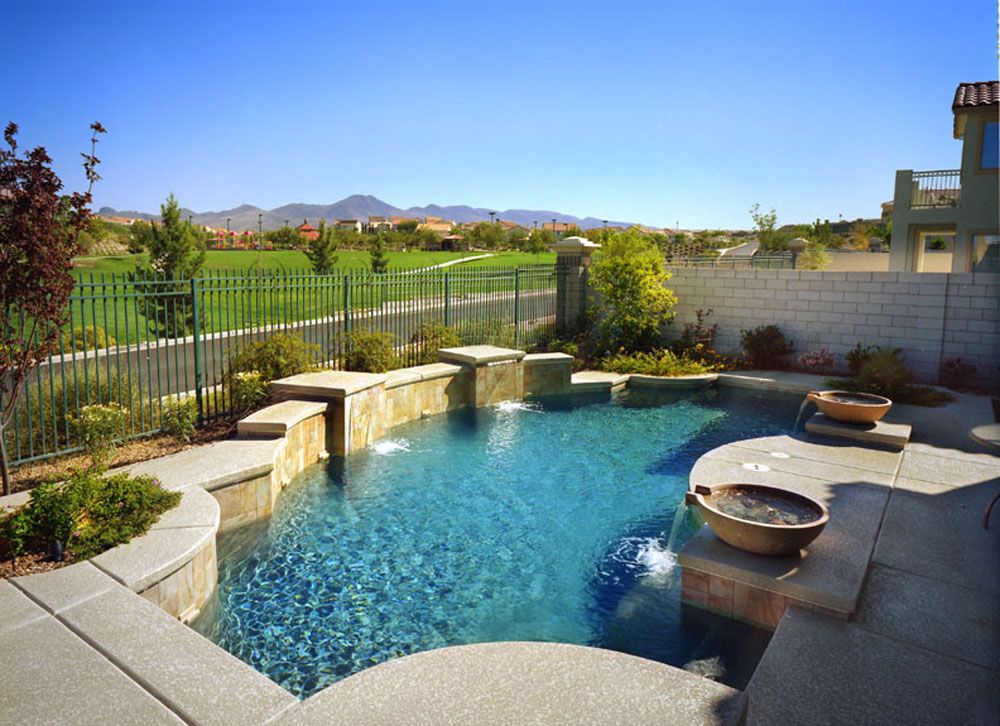 OUR OUTDOOR LIVING SPACE CONSTRUCTION & REMODELING SERVICES
Our solutions for outdoor living spaces aim to magnify the aesthetic appeal, utility, and joy of your Cave Creek outdoors. Leveraging our skills and meticulousness, we extend many services to craft the dream outdoor haven for you and your loved ones.
Cabanas:
Relish the blend of luxury and peace with our tailored cabanas. Our crew will devise and establish a cabana that complements your outdoor aesthetics while providing supreme comfort and shade, whether a snug niche by the pool or a serene hideaway for relaxed moments.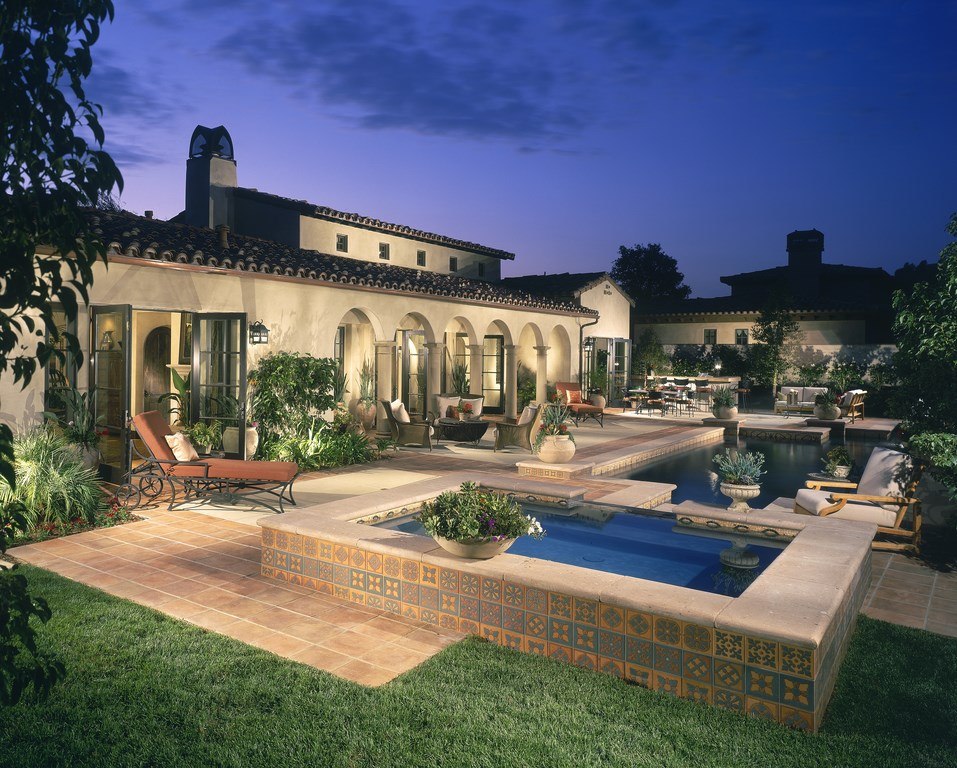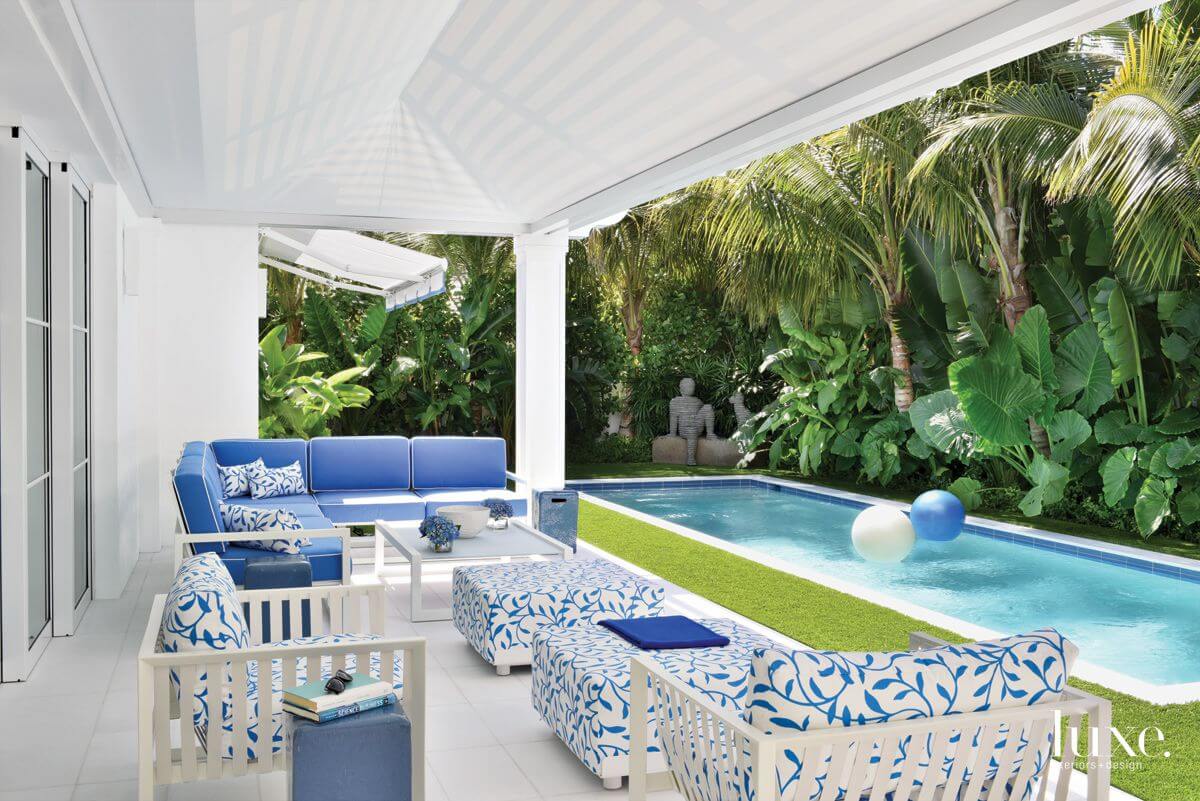 Loggias:
Savor the allure and sophistication of loggias that harmoniously merge indoor and outdoor delights. Our loggia blueprints incorporate structural features like pillars, archways, and plush finishes, crafting an impressive outdoor region for year-round access.
Wood Structures of Various Kinds:
We specialize in crafting and erecting diverse wood structures that augment outdoor realms, spanning from pergolas and trellises to pavilions and archways. These additions provide shade, structural integrity, and a touch of earthy allure to your outdoor sanctuaries.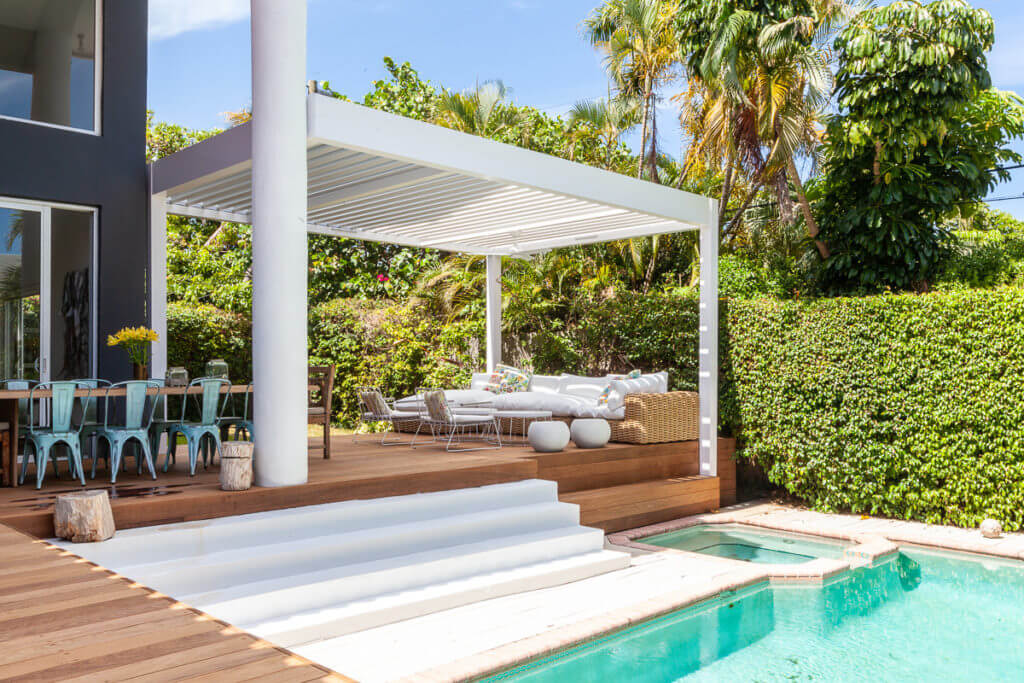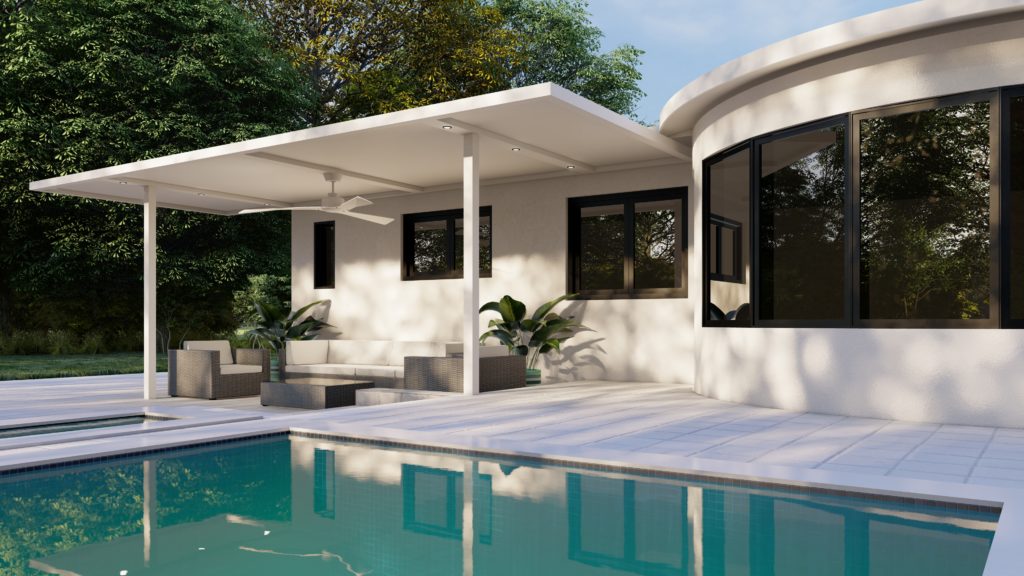 Solid Roof Structures, Open Beam Patio Canopies, and Pool Cabins:
Whether you lean towards a solid roof formation for a comprehensive weather shield or an open beam patio awning for sunlight and aeration, our skills covers the construction of the perfect rooftop structure for your requirements. Our custom pool cabins combine utility with elegance, providing a handy zone for changing, stashing, and unwinding.
Custom Stone and Glass Bead Pool Surfaces:
Our signature stone and glass bead finishes uplift the aesthetics of your swimming area. Offered in diverse shades and textures, these surfaces transform your pool into a captivating focal point reflecting your personal style.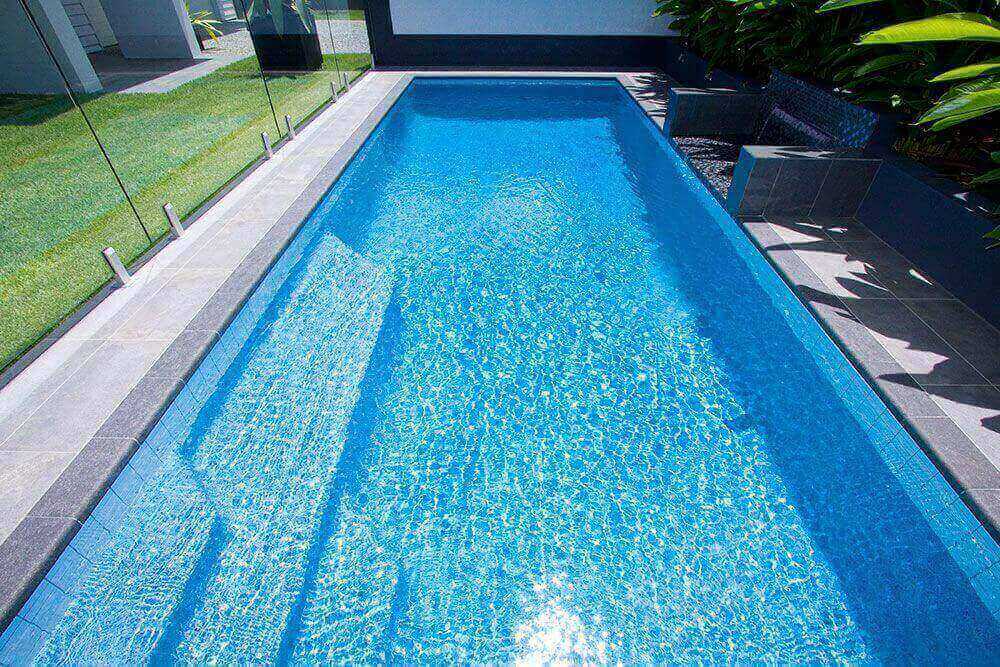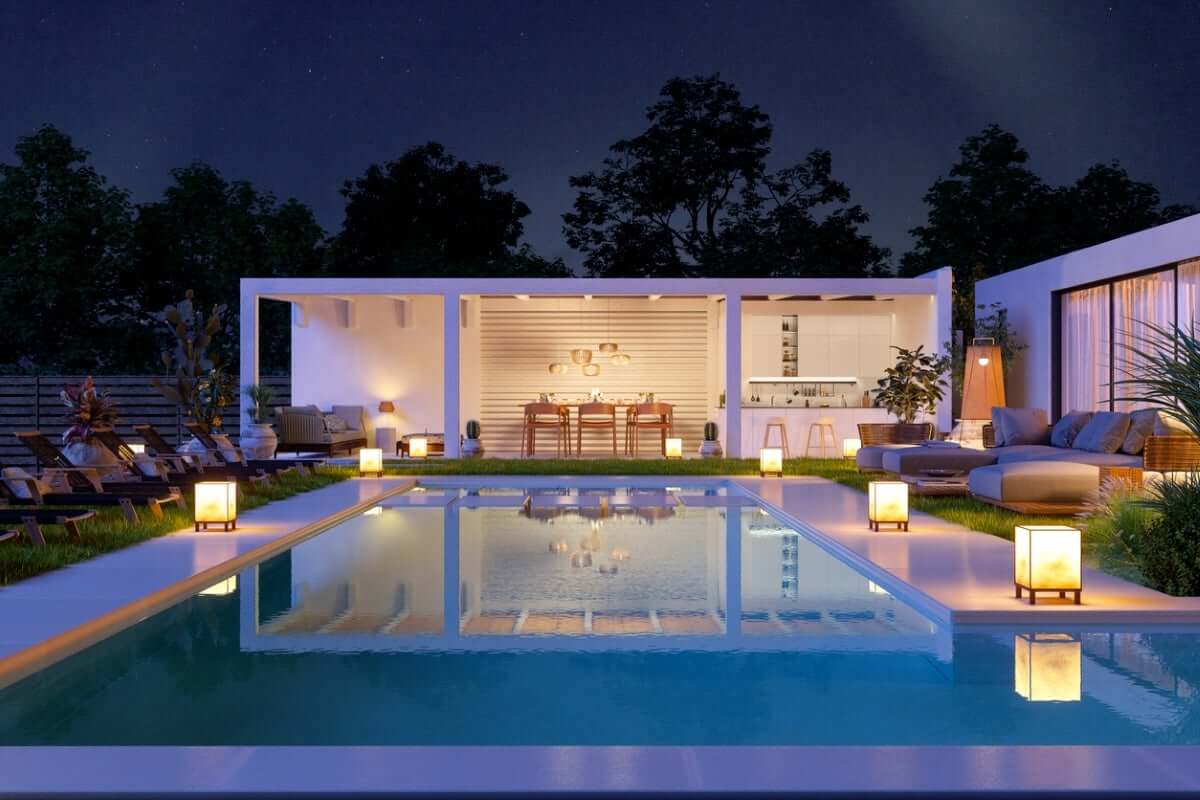 Outdoor Lighting:
Our expertly designed outdoor lighting arrangements cast a glow on your exterior spaces. From subtle ornamental lighting to functional task illumination, we devise a complete system that magnifies your surroundings' beauty, strengthens security and crafts the ideal ambiance for twilight gatherings.
Outdoor Entertainment Setups:
Elevate your open-air entertainment experience with our state-of-the-art systems. Whether you're eyeing a weather-resistant TV and audio configuration or a seamless outdoor audio experience, our tailored solutions uplift your outdoor leisure moments.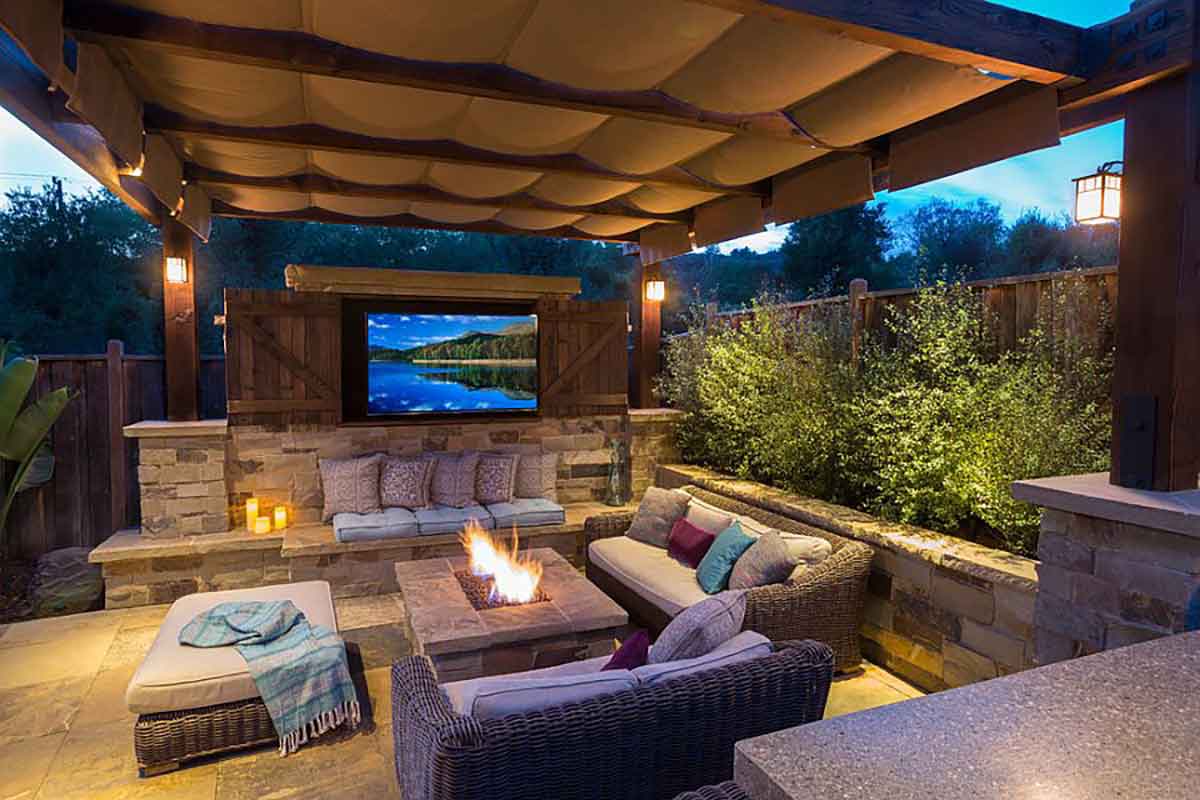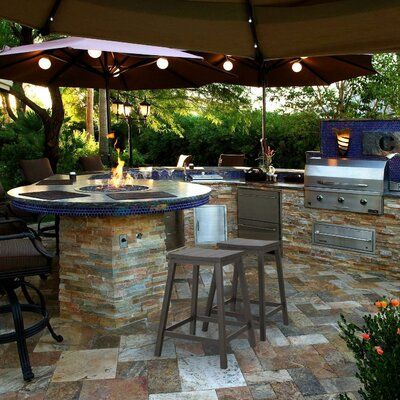 Outdoor Cooking Spaces:
Unleash the foodie withing you in the open with a distinctively constructed outdoor kitchen. Our team will outline and integrate a fully-loaded outdoor culinary space featuring grills, countertops, wash areas, refrigeration, and storage provisions. Our meticulousness and exemplary craftsmanship ensure your outdoor kitchen becomes the centerpiece of your gatherings.
Outdoor Leisure Zones:
Craft heartwarming and welcoming outdoor leisure sections that maximize your estate's utility. We'll blueprint and install seating regions, dining zones, fire setups, and other components that facilitate relaxation and friendliness amidst nature's splendor.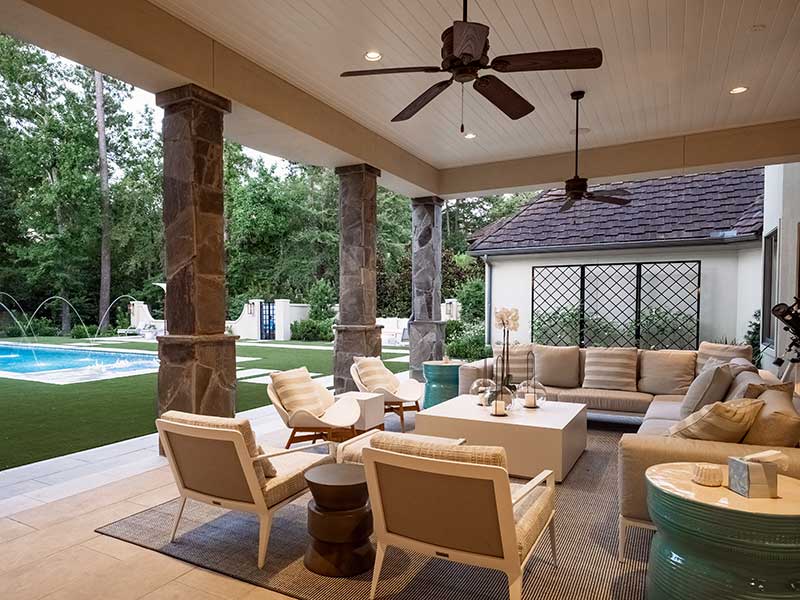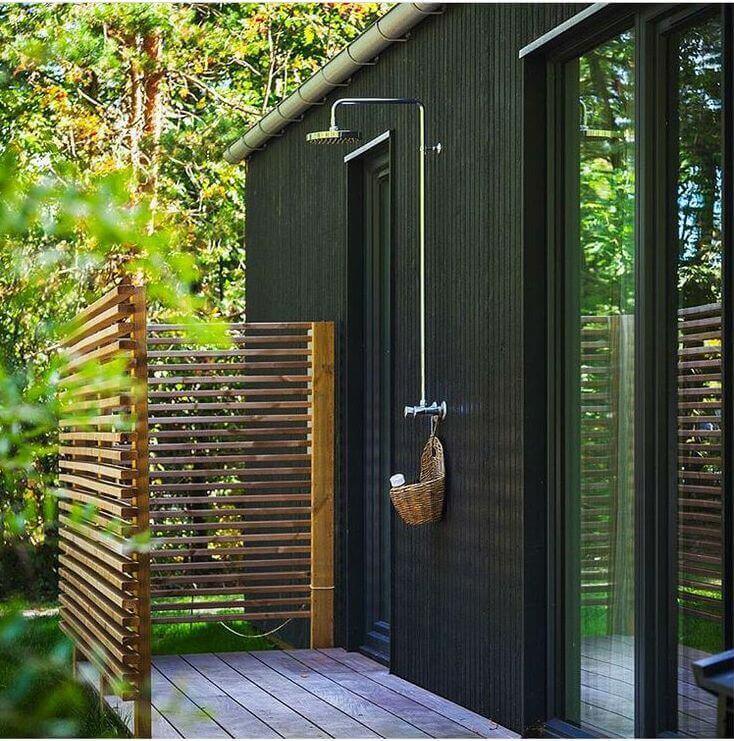 Outdoor Bathing Areas:
Our tailored outdoor shower formations offer the thrilling pleasure of outdoor bathing. We can sculpt a stylish and functional open-air shower adjacent to the pool, close to the pavilion, or tucked in a landscaped corner, elevating the convenience and charm of your outdoor ambiance.
LET'S CRAFT YOUR PERFECT OUTDOOR HAVEN
Transform Your Outdoor Oasis Today – Elevate Your Living Space with Our Expert Design & Remodeling Service in Cave Creek! Work with us and completely change your outdoor experience.
OUR RECENT OUTDOOR LIVING SPACE PROJECTS
WHY CHOOSE US FOR YOUR OUTDOOR LIVING SPACE PROJECT?
Opting for Cave Creek Pool Patio & Landscape Design signifies placing your vision in the hands of experienced specialists who prioritize your satisfaction. Our in-depth understanding of Cave Creek, Arizona, lets us flawlessly blend the distinctive desert vistas, climatic conditions, and regional norms into a stand-out and enduring outdoor living space design.
Our expertise lies in devising personalized designs that mirror your unique style while aligning with the local panorama. Our dedicated crew utilizes premium materials and introduces pioneering methods to ensure your outdoor area is aesthetically pleasing, operational, and enduring.
Our assurance stems from our focus on minute details, swift service, and timely finish. Your satisfaction remains our main objective, and we consistently aim to exceed your expectations. By choosing Cave Creek Pool Patio & Landscape Design, you're investing in a meticulously crafted outdoor remodel, prepared to endure the Arizona elements and aimed at boosting your open-air relaxation.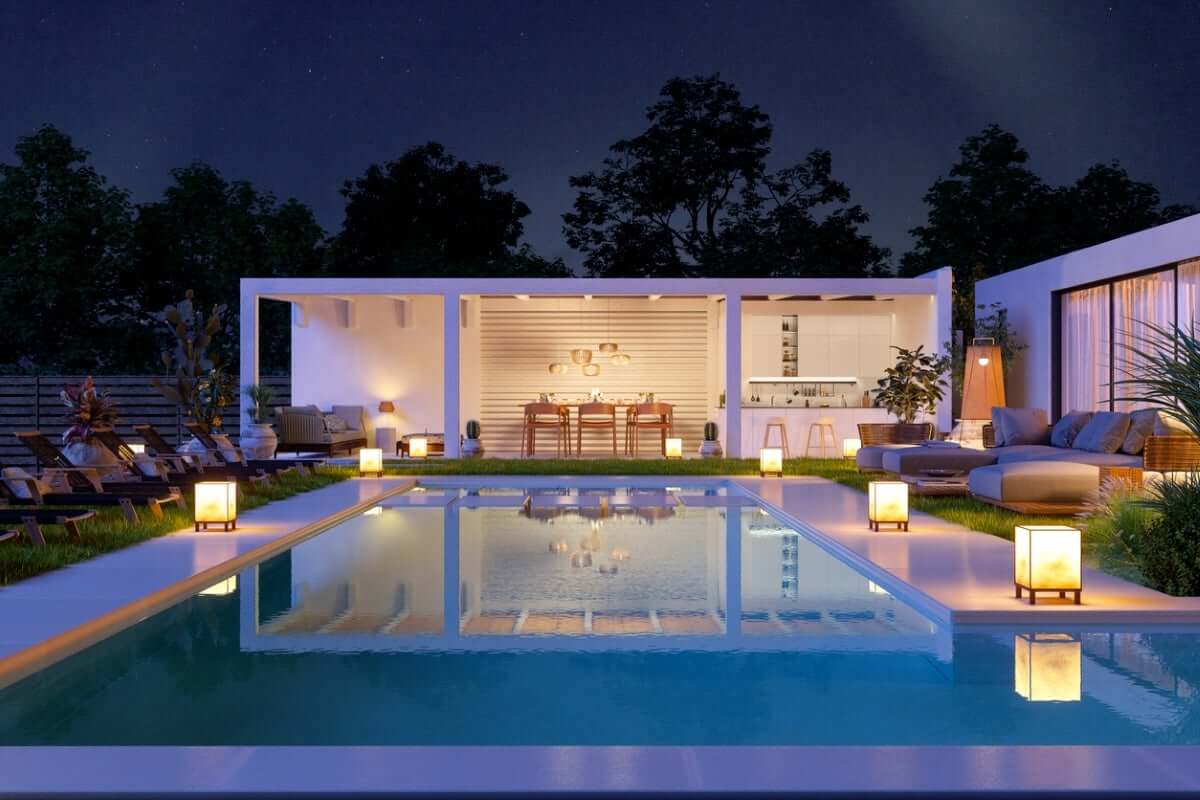 They completed a backyard patio paver project. They were professional, responsive, and fast. Even with some rain during the middle of the project they still completed everything ahead of schedule. Most importantly, the work they did looks great.
They stopped when my mother in laws van died and jumped it off. He then proceeded to follow me home, and made sure we made it home. Great guy and assume great company as well. Thanks again!
They has just the right combination of technical expertise, design sensibility and client management skills. His crew was professional, reliable and completed the job on time and on budget. Scottsdale is a Class A operation that I can give a 5 Star recommendation!
Now adays pool and landscape design one of the most important thing in house. i was very confused, which company i hire for this work.. i just google it and then Scottsdale Pool Patio & Landscape Design i select for work. i must say this company know everything how to deliver perfect work to his client.. highly recommended
Michael Anthony
2020-10-23
Outstanding customer service, beautiful and personalized design...we LOVE our pool! Charles and Chris were extremely patient and hands on, in both the design and on-site location. Then any warranty questions we had Scottsdale Pool Patio & Landscape Design were AMAZING!!! Highly Recommend.
Local Ingenuity
2020-09-29
Great creativity in their design ideas and incredible patience while my wife and I made up our minds. Project completed on time and exceeded expectations. Highly Recommend
LET US CRAFT YOUR IDEAL OUTDOOR PARADISE WITH DISTINCTIVE DESIGNS
No more daydreaming about the peaceful outdoor patio, Cave Creek – bring it to life with Cave Creek Pool Patio & Landscape Design! Your tailored paradise, reflecting your tastes and preferences, is merely a phone call away. We're eager to comprehend your concepts, understand your goals, and transform your exteriors into a stunning, pragmatic, durable outdoor living realm.
Why lag when you can initiate right away? Opt for the best for your outdoor expanse. Reach out to us today and undertake the journey to realize the outdoor living space you've longed for. Together, we'll create something genuinely spectacular. Your envisioned outdoor lifestyle is on the horizon. Connect with us now!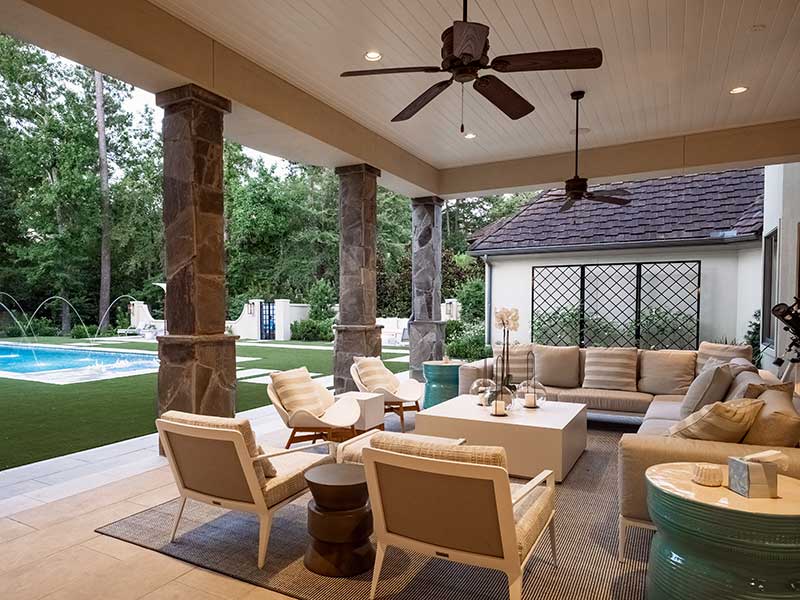 CONTACT DETAILS
If you have any questions or inquiries, please contact us at the following details or fill in our online inquiry form.
Cave Creek Pool Patio & Landscape Design
Phone
602-491-2238
Postal Address
17646 N Cave Creek Rd, Phoenix, AZ 85032, United States